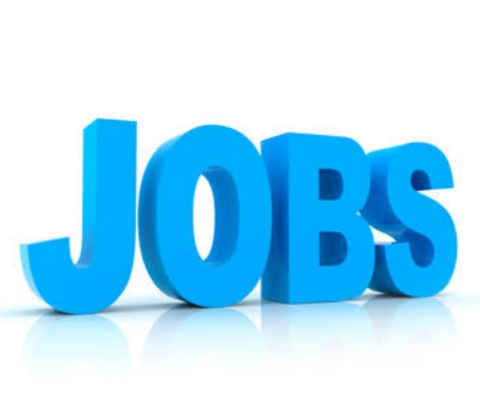 Garmspot is one of the fastest growing online retail stores in Nigeria, that specializes in creating, producing, marketing and distribution of cutting edge urbanwear brands, contemporary designs, and fashion accessories and beauty and grooming products. We aim to be the leading supplier of the best brands NigeriaAfrica has to offer. Using our web platform, Garmspot delivers pieces to our clientele from our regional centre in Lagos to all the corners of the world.
Our team is always working to build a unique merchant network in Africa focused on the trendiest apparel and accessories sourced from local and international brands alike.
We are recruiting to fill the position below:
Job Title:
Administrative Secretary
Location:
Lagos
Job Description
* Garmspot's Company Secretary would be required to perform a variety of administrative tasks. Duties include providing support to employees, assisting in daily office needs and managing the company's general administrative activities. The secretary shall be required to operate across.
Responsibilities
Performs secretarial tasks of a confidential nature including but not limited to producing letters, reports, memorandums, distributes emails, etc.
Planning:
* Organize & Schedule Appointments
* Update and maintain office policies & procedures.
* Schedule, prepare material for meetings and handle minutetaking
* Manage Daily, Weekly & Monthly agenda, arrange new meetings and other appointments.
Contacts:
* File and update contact lists and information on employees, customers, suppliers and external partners.
* Maintain records and research on new brands & suppliers
* Inventory
* Liaise with procurement officer and the designated office assistant to ensure records are updated at the required intervals to facilitate prompt and effective brand reporting Records include
* Inventory Sheets
* Sales Reports
* Expenditure Records
* Invoice Files
* Preparation of brand reports for partner brands when required
* Work Closely with the procurement officer to effectively monitor office supplies and ensure appropriate orders are made as at when due.
Website:
* Monitor key performance indicators on the website and develop plans to improve them.
* Investigate and report any technical/operational issues arising on the website
Skills & other Requirements
* An understanding of web analytics software that tracks the success of the Garmspot Site
* Understanding of order management/customer fulfilment in an ecommerce context
* Familiar with data management
* Basic understanding of Google products such as Webmaster Tools & Analytics would be desirable
* Considerable proficiency in Microsoft Office and excellent written & verbal communication skills.
* High Degree of Multitasking, Time Management & the ability to prioritize work
* Attention to detail & ProblemSolving skills.
* Frequent handling of telephone communications
* Must be able to work without direct supervision. Ability to apply common sense understanding to carry out detailed but uninvolved written or oral instructions.
* Possess a strong understanding of our products, our competition in the industry and positioning.
Application Deadline
Application closes 19th January, 2018.
How To Apply
Interested and qualified candidates should send their CV's to:
[email protected]