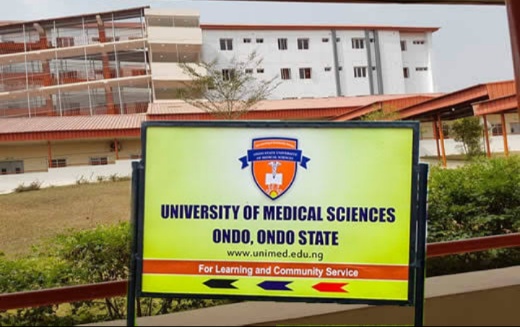 List of Courses Offered In Ondo State University of Medical Science (OSUMS)
Ondo University of Medical Science (UNIMED) is a state owned university, located/situated in Ondo State.
It is the only medical university in Nigeria and the third specialized medical university in Africa.
Here we have compiled the list of available courses for study in Ondo State University of Medicine Science.
Please note, Ondo State University of Medical Science is represented/abbreviated as OSUMS in the Jamb brochure and not UNIMED.
Below are the courses list of available courses in UNIMED as at this time of making this post
Faculty of Medicine/Health Sciences
Anatomy
Biochemistry
Dentistry & Dental Surgery
Nursing & Nursing Science
Physiology
Physiotherapy
Medicine & Surgery
Sciences
Animal & Environmental Biology
Chemistry
Mathematics
Microbiology
Physics with Electronics
Plant Biology & Biotechnology
Please sign up and drop your comments below if any!