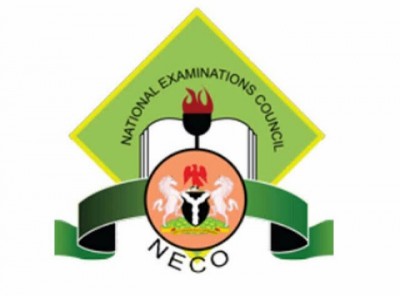 The National Examination Council (NECO) has released the official timetable for the conduct of the 2018 June/July SENIOR SCHOOL CERTIFICATE EXAMINATION (INTERNAL).
The 2018 NECO examination will begin on the 21st of May 2018 and it will end on the 9th of July, 2018.
SCHOOLS AND CANDIDATES SHOULD NOTE THE FOLLOWING:
* FOR PHYSICAL EDUCATION AND AUTO MECHANICS PRACTICAL PAPER I; FRENCH, MUSIC AND ARABIC PAPER IV, THE SPECIFIC VENUES FOR THE EXAMINATION SHOULD BE CONFIRMED FROM NECO OFFICES IN THE STATE.
* PRACTICAL IN THE SCIENCES, STENOGRAPHY, COMPUTER STUDIES AND DATA PROCESSING SHOULD BE IN SETS WHERE THE NUMBER OF CANDIDATES IS LARGE AND EQUIPMENT CANNOT GO ROUND.
* VISUAL ART PAPER IV [CREATIVE DESIGN] SHOULD BE GIVEN TO CANDIDATES AT LEAST ONE WEEK TO THE EXAMINATION DAY.
* WELDING AND FABRICATION, ENGINEERING CRAFT PRACTICE SHOULD BE GIVEN TO CANDIDATES AT LEAST THREE WEEKS TO THE EXAMINATION DAY.
* NIGERIAN LANGUAGES (HAUSA, IGBO, YORUBA, EDO, EFIK AND IBIBIO) INCLUDE LITERATURE ASPECTS.
* ALBINOS AND BLIND CANDIDATES ARE TO BE GIVEN 30 MINUTES EXTRA TIME IN ALL SUBJECTS.
* BLIND CANDIDATES MUST MAKE USE OF NECO SUPPLIED OBR CUSTOMISED BRAILLE SHEET FOR THE EXAMINATION.
* DYEING AND BLEACHING 1B, PHOTOGRAPHY 1B, PAINTING AND DECORATION 1B, PRINTING CRAFT PRACTICE 1B, LEATHER GOODS MANUFACTURING AND REPAIR 1B, SHOULD BE GIVEN TO CANDIDATES AT LEAST TWO WEEKS TO THE EXAMINATION DATE.
* USE OF SCIENTIFIC CALCULATOR IS ALLOWED
* PROGRAMMABLE CALCULATOR IS NOT ALLOWED
* BRINGING GSM INTO THE EXAMINATION HALL IS PROHIBITED.
SIGN UP HERE TO GET LATEST JAMB & POST UTME UPDATES