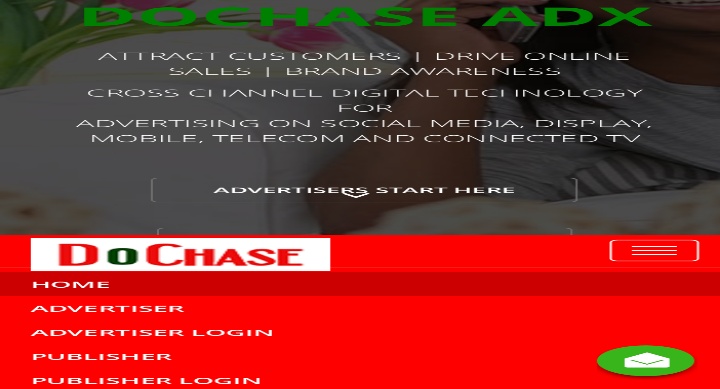 Dochase is one of the indigenous (Nigerian) advertising network. As we all know, Adsense approval can be a night mare for some blogger due to their strict approval process.
Dochase Ads network provides website owner an easy way to make money from their website traffic.
Dochase offer CPC (Cost Per Click), CPM (Cost Per Mile), CPA (Cost Per Action) ads type.
How To Join Dochase Ads Network
* To start monetizing your website with Dochase visit
www.dochase.com
to sign up.
* Your application will undergo a review process, usually within 24 - 48 hours, before you are allowed to display ads on your site. (approval requirement isn't strict).
* After approval, you'll be served with some ads code to place on your website
Payment
Dochase minimum payout is #3,000 and payment are made on net 30 basis (i.e 30 days after you request.
Guys, share your experience with Dochase if you have used them before.