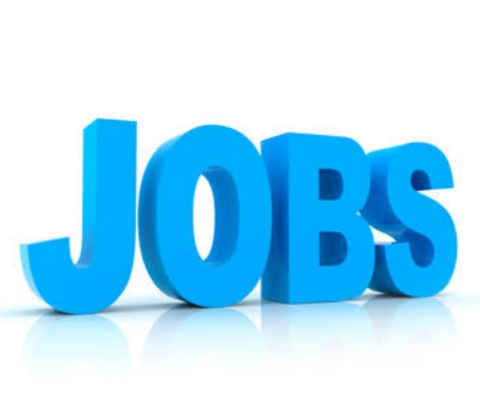 Fastizers Food and Confectionery Limited started with its first production of cookies 5 years ago, desiring to cater to its immediate community. This first batch of home-made Fastizers Cookies, produced with less than N1,000, got so much positive feedback it inspired the production of subsequent batches, however still on a small scale from a home kitchen.
We are recruiting to fill the position below:
Job Title
: Sales Manager
Location:
Ibadan, Oyo
Job Description
* Develop periodic (Annual, Biannual, Quarterly, Monthly) sales plan to achieve the company's sales objectives.
* Develop SMART nationwide strategies for executing proposed sales plan.
* Maintain accurate records of all pricings, sales, and activity reports submitted by Sales Executives.
* Negotiate and manage sales vendor contracts.
* Keep abreast of industry trends, competition, and new opportunities.
* Establish an environment and foundation for future sales growth by focusing on secondary sales.
* Work with other managers to implement the company's policies and goals.
* Adhere to all policies, procedures and business ethics codes and ensure that they are communicated and implemented within the Sales team.
* Be an example to the Sales Team in areas of personal character, commitment, work habits, ethics, organizational and selling skills.
* Implementation of sales plans and strategies to meet set objective
Responsible for managing the sales team for optimum sales performance – assign sales territories, market routes, set regional targets, coach/train/develop sales team to prepare proposals, presentations, prospecting calls, appointments.
* Periodic performance review of sales team.
* Prepare and develop action plans for sales leads, prospects, and penetrating new markets.
* Provide timely feedback and reports to senior management regarding Fastizer's sales performance.
* Maintain customer relationships to solve problems and ensure client satisfaction.
Maintain proper product mix and protect the companies interest against concentration risk and other market risks.
Requirements
* B.Sc/HND in Marketing, Business Administration, Social Sciences or a related discipline.
* Determination and the drive to work towards targets.
* Must be able to drive and possess a valid driver's license.
* Applicants MUST be resident in Ibadan
* Applicant must have knowledge of every major markets in Ibadan-Agbeni market, Dugbe, Ogunpa, Ijebu-Ode, Sagamu etc.
* Supervisory and management experience
Large team handling capability
* Demonstrated a record of achievement in a prior sales position MUST have worked in a reputable FMCG for a minimum of 8 years consecutively.
How To Apply
Interested and qualified candidates should send their Resume to:
[email protected]
with the code SMI-004 as the subject of the mail.
Application Deadline:
Application closes 20th April, 2018.
Note: Only applicants that meet the above criteria will be contacted.