There has been a lot of Adquet reviews online with many claiming it is a scam ad network. I'll rather not go with the crowd, that is why I had to run a test of this advertisement network on my site. AdQuet is one of the leading Nigerian advertising network that offers PPC (Pay Per Click) and CPC (Cost Per Click) ads to publishers.
They serve clean ads that gives about
#6 to #25
per click and around #0.015 per impression.
Adquet approval is quite easy, they accept almost all type of niche, once you register, you can be sure of approval within 24hours.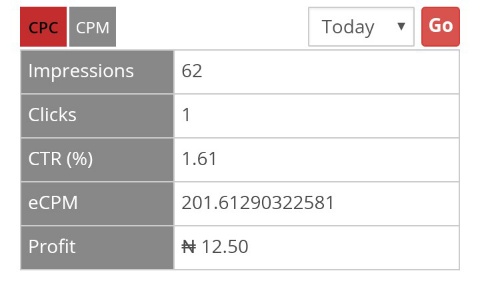 Adquet payment threshold is
#2500
, payable via local bank transfer. Once payment request are made, it takes about
3-5 days
before payments.
Is AdQuet A Scam
The short answer is No, they are Legit!
Many webmasters have called out adquet for not being legit, but from my experience with them as a publisher they are legit.
Is Adquet Worth It
Not really, you shouldn't rely totally on Adquet as your main source of income, based on experience they pay a very low PPC rate (#6 - #25).
To reach their payment threashold of
#2500
if you are fortunate to being served
#15
per click ads, you'll need about 167 clicks (2500/15=167) , that is too bad. To earn anything tangible with Adquet you must have a decent number of traffic to your website, and this isn't peculiar to Adquet only but to every other ad network.
Payment proof below!
Over to you guys, share your Adquet experience with us.