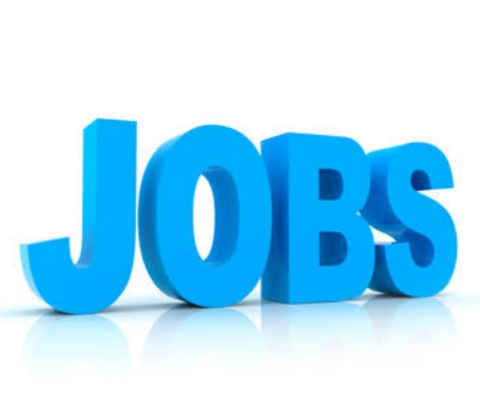 OrderPaper is Nigeria's premier multi-platform media organization dedicated to reporting, tracking and archiving
activities of the legislature as an arm of government for the digital age. We are the first authentic and independently-driven
medium of interface between citizens and elected representatives in Parliament and in this way, deepen democratic growth and development in the country.
We are recruiting to fill the position below:
Job Title:
Copy Editor
Job Description
Do you know when to use "who" vs. "whom"? Do you take
pleasure in correcting typos and inconsistencies in copy?
Do you thrive in a fast-paced, deadline-driven environment?
Our organization seeks a sharp, eagle-eyed Copy Editor to join the dynamic team.
Since the ideal candidate is expected to present OrderPaper's copies in fun, creative, insightful and engaging ways, he/she is required to be highly motivated, imaginative, and resourceful with a strong experiential knowledge of social media platforms.
Ideal candidate will also need to be able to produce concisely-written, engaging, clickable posts – all promoting the
OrderPaper brand and content while encouraging engagements
and helping to create a unique OrderPaper community across online social networks.
Responsibilities
Edit copies to make them publishable and shareable
Work directly with Editorial, Graphics and Special Projects Teams
Produce internet-friendly stories, and take responsibility for subsequent circulation and amplification on social media channels
Ensure error-free stories and take a lead in pitching for story ideas
Provide direction and on-the-field support to reportorial teams.
Requirements
Knowledge and experience of newsrooms operations
Good writing/blogging skills
Good communication and presentation skills
Experience with political reporting and sound knowledge of the legislature
Strong understanding of social media audiences and targeting strategies
Hands on attitude and ability to work across multiple projects
Analytical skills (including familiarity with web analytics tools)
Investigative reporting/Strong collaboration skills
Degree/Diploma from a University, Polytechnic or relevant
vocational institution
Graphics/videography skills will be an advantage
Application Deadline
Application closes 12th January, 2018.
How to Apply
Interested and qualified candidates should send their CV's (including your Twitter handle) and Cover Letter to:
[email protected]
. The subject of the email should be 'Copy Editor Position.' Note: OrderPaper Nigeria is an equal opportunity employer without bias for gender or disability.